SLIDE SHOW OF IRISES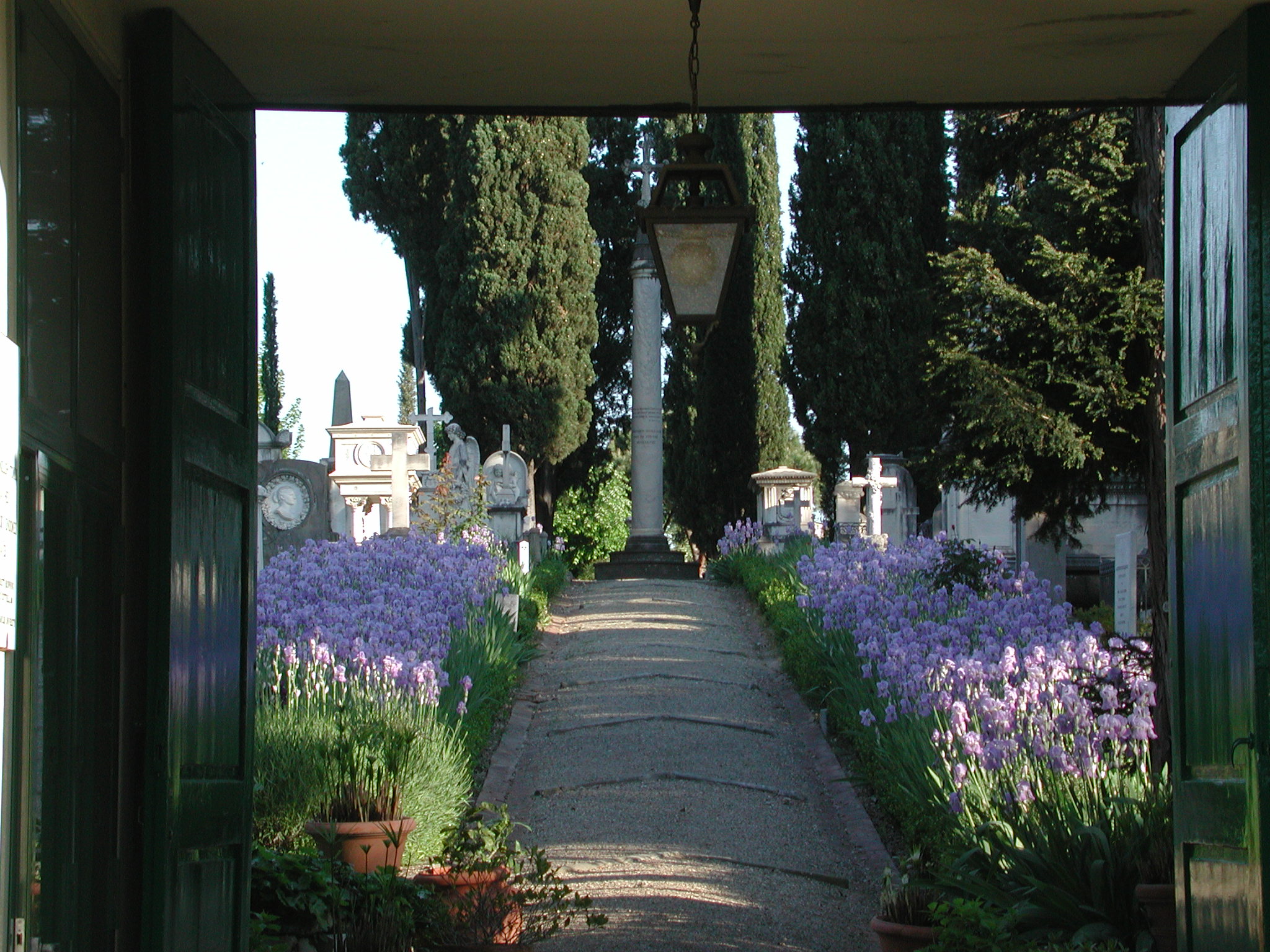 This morning was so beautiful I got out the humungous antiquarian digital camera to photograph it all and have made a slide show for you of our glorious irises in bloom.
These are Florence's lilies. Then a young artist was inspired to paint them. So I photographed him, too, painting them.
You can find all this, in more detail, with more photographs and which are larger, at
http://www.florin.ms/irises.ppt
.
After the irises will be roses and lavender and plumbago. The irises are thanks to Nicholas Dakin-Elliot, Head Gardener of New York University's Villa La Pietra.
If you wish to donate to the Aureo Anello Association for the restoration of the 'English' Cemetery and its gardening you can do so by a cheque made out to 'Aureo Anello' and posted to 'English' Cemetery, Piazzale Donatello 38, 50132 Florence, Italy; or through the Pay Pal 'Donate' button below, which can also be used for the CDs, for the hand-bound limited edition books or for the sculptures of Elizabeth and Robert's
'Clasped Hands'
or tondos with their portraits (Amalia Ciardi Duprè's sculpture can also be found at
http://www.florin.ms/amaliadupre.html
), or some or all of these.
Sincerely,
Julia Bolton Holloway
Aureo Anello Association for the Library and Cemetery
Piazzale Donatello, 38
50132 FIRENZE, ITALY